The Ugliest Premiership Players
As the title explains itself, let me present to you ClemCube's list of top 10 ugliest premiership players. Disclaimer: Clemcube has nothing against these players, and just personally feel that they are born with such looks and can't really change it unless they go for plastic surgery or some sort.
10. Diouf (Bolton) - This guy looks like some silly twat asking for a beating. He scores freaking tyco goals and his nickname 'The Serial Spitter' really complements his sickening looks.
9. Traore (Charlton) - Go to the net and search for his pic and tell me your honest opinion.
8. Campo (Bolton) - If this guy changes his hairdresser I might consider taking him out of the top 10 list. Why does this guy insist curly hair suits him best when it's obviously not the case?
Wonder what is the growth rate of lice in his hair. :p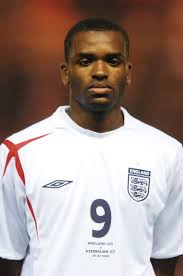 7. Darren Bent (Charlton) - Looks like a total brute to me. Maybe it's his big mouth or something?
6. Chimbonda (Tottenham) - I don't know. Maybe he should have been higher in the rankings but he really looks ugly to me. Haha.
5. Kuyt (Liverpool) - I gotta be fair man. Although I love this guy and am a Liverpool fan, there shouldn't be much debate at him coming in at 5th. He is very white and his hair colour doesn't really help things. But things aside he will achieve great things at Liverpool!
4. Murphy (Tottenham) - To me, he can't be any uglier. Realise that his head is shaven such that there is a sharp end at the center of his forehead? WTH, it makes him look worse really.
3. Adebayor (Arsenal) - This guy was originally my top pick to be ugliest of the lot. But I changed my mind. Scroll down to see who made the top 2.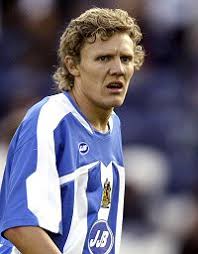 2. Bullard (Fulham) - He looks really old but is considerably young. Similar to Kuyt, his skin and hair colour just don't match and hence the ugliness. Who can possibly be uglier than him, you may ask? Anyway, ClemCube would like to wish Bullard a speedy recovery from his horiffic leg injury.
1. Kanu (Portsmouth) - Clemcube's pick for ugliest premiership player. Do you agree?
Please post your valuable comments...tell me if u think there are other players worse than this lot of 10..